$30.00
A useful fitness essential oil pair to use during warmup & for recovery. Portable size to pack light and perfect aromas that allure and won't overwhelm.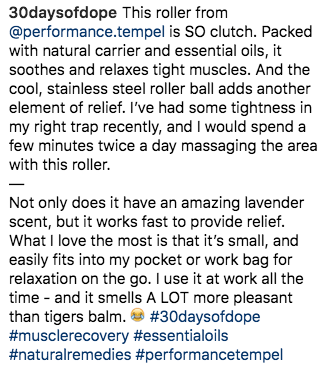 'Isis' Performance Blend
Detoxify & Soothe. Facilitate muscle recovery and increase the absorption of nutrients while soothing muscle spasms, aches, and pain. Increases blood flow to relieve fatigued and tense muscles.
Key Botanicals: Top Notes: Rosemary,Peppermint, Eucalyptus Middle Notes: Basil, Geranium, Ravintsara
'Dynamis' Performance Blend
Power & Invigorate. Stimulate stamina and energy to fuel physical activity and mental focus. During warmup, this oil blend will uplift your spirits using aromatherapy. Ingredients in this tonic lower cortisol level and open sinuses and blood vessels for better oxygen and blood flow.
Key Botanicals: Top Notes: Basil,Peppermint, Rosemary Middle Notes: Rose Geranium, Basil
15 in stock
Description
How to use: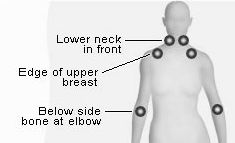 On clean skin, rub roller on to body's hot points (some pictured above) OR directly on to areas of muscle tension. Massage in place. Inhale and exhale deeply.  Breathe in aromas and let oils absorb into skin. For added muscle benefit, apply small warm towel to area.
Hand poured with care
Set of two 10 ml rollers (  "Isis" + "Dynamis")
Black glass vessel to protect essential oil against oxidation
Rollerball cap for application ease (tight-leak seal reduces spills)
Cautions: Botanic essential oils are potent. Please do not use if pregnant, on children, or on broken skin. Do not apply excessively. If skin irritation occurs, discontinue.